Hello girls, I am so honored to be able to be one of the girls kicking off the first blog hop sponsored by Magnolia Sweden, organized by Debbie Dolphin. (Thanks girl.. this sure was a lot of work with so many DT girls organized).



NOTE: Although I love to read your comments here on Pretty Pressings, unfortunately since the candy is sponsored by Magnolia Sweden, I can only count your comments made count towards the blog candy if you leave them for me on my Magnolia only blog. Sorry for the trouble!
I have there all details and the participating blogs linked for you.

I made for today a card inspired by my friend Christina. She gave me once a pocket card that included a big chocolate bar. Well.. we both are Germans living in the US and we still can't get rid of all those cravings we have for German foods. Luckily there are some stores that sell a small selection of delicious chocolate. Her favorite brand is Ritter Sport with Hazelnuts – mine is Full milk Milka (just putting it out there hahaha cause we have our favorites)
Supplies:
Magnolia Tilda, post mark
Papers: Magnolia Ink purple quilt, Magnolia Ink "Sunrise Butterfly", Magnolia Ink "Going Bananas"
Sentiment: Stampin up
Embellishments: Pandouro flower brads, ribbon: Stampin Up, Stickles, Martha Stewart clay and mold, Bazzill paper, Tim Holtz walnut stain, Martha Stewart border punch, 3D lilac stickers are Jolie found at Michaels
Dies: Magnolia DooHickey Tildas tag, Magnolia DooHickey Brides Bow, Magnolia mini doily (used on backside of card with my name on it)
Easter Opening Times over at Sir Stampalot:

Although the store will be shut for 4 days over the Easter weekend:
Thursday 17th April 10am - 5pm
Good Friday - closed
Easter Saturday - closed
Easter Sunday - closed
Easter Monday - closed
Tuesday 22nd April - 10am - 5pm
Sir Stampalot does have 5 free demo days planned this quarter to make up for it :)
Everyone at Sir Stampalot wishes you all a very Happy Easter.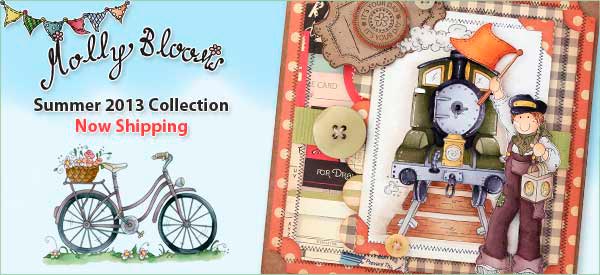 Thanks
Claudia